And we can build this dream together standing strong forever nothing's gonna stop us now! ♫ This song has been in my head for a while now and I just had to get my Mannequin fix over the weekend.  I fell in love with Andrew McCarthy after watching pretty in pink, which I am sure you know after reading this. It wasn't until I saw the Mannequin that my crush for him got bigger. He is just too adorable and charming not to like. Sometimes I avoid reviewing popular films because I think you've seen them but I often find myself in conversations where movies are the topic and people have never seen films that I expect are must see films and this my friends is a must see.
Jonathan Switcher (McCarthy), is a young artist who has difficulty maintaining a job. He builds a mannequin ever so perfectly that he begins to fall in love with it. It is his first piece that he is proud of and what finally distinguishes him as a true artist. The mannequin ends up in the window of a large department store. Jonathan saves the life of the woman who happens to own the store and rewards him with a job at the store as a stock boy.
Later the mannequin comes to life as Emmy, (Kim Cattrall) who was an ancient Egyptian living in the year 2514BC on the search for true love.  Over the next few nights Emmy and Jonathan develop a relationship and the two redesign the window display to make it most eye catching in town. The store competitors are not happy and will do anything to stop them.
I love 80's films and this is such a great romantic comedy some may call cheesy but I don't care I still love it. Also, check out Mannequin 2, my Mr. Mr seems to prefer it over the original but Andrew gets me all the time.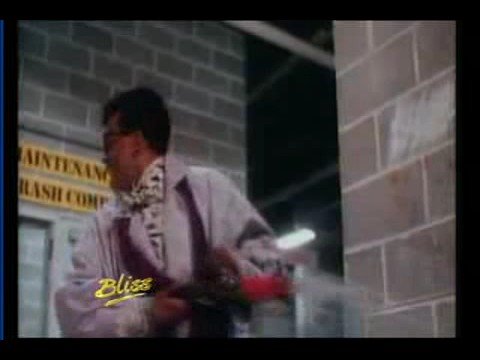 xo
Zelina
1 Comment